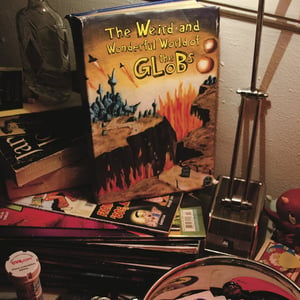 £

15.00
Label
Dead Broke Rekerds
Recess Records
Sacramento Records
Detail
12 track Black Vinyl LP
According to Oxford, a glob is "a lump of a semiliquid substance." The word is a fusion of blob and gob, a "lump of slime." According to Sacramento, a glob is one of one of six Globs, a spirited punk rock & roll band that references the cult pop of The Bananas and the theatric roots rock that is Bruce Springsteen. The Globs sprang from the mind of Mike R. Mike – also the mouth behind The Bananas. Mike wanted a "punk E Street Band," so he went about drawing from Sacramento's always incestuous music scene. First, he tapped Charles Albright, man of many bands (RAD, Charles Albright Band, etc.), and Christine Shelley, she also of many bands (Knock Knock, Pizzas, etc.). Christine got her dad, Nick Shelley, to play piano and sax. The Globs grew to include Craig (RAD, Sick Burn) and Jessica (Danger, Inc.). They played around a bunch, tightening up their blobs and gobs, and finally produced an album. Three years in the making, The Weird and Wonderful World of The Globs is twelve tight songs of infectious rock & roll – a punk edge, pop sensibilities, and that swooning feeling that makes you want to singalong. Like the best of today's rock & roll, the Globs have many reference points – intentional or not – The Raspberries, X, Beach Boys, Rezillos, Polyphonic Spree, and so… Push a movie like the Breakfast Club into the 21st Century and The Globs are your Simple Minds, albeit a bit more knockabout and that's all for the better.
Tracklisting
A1 What Is The Sound Of Nothing?
A2 The Weird And Wonderful World Of The Globs
A3 Spiral Stairs
A4 Static Addict
A5 The Sinister Origins Of Innocent Fun
A6 The Tugboat Captain
B1 Taco Tuesday
B2 Hey Kid!
B3 The Last Thing I'll Remember
B4 Nobody Strange
B5 Cockroaches And Coca Cola
B6 Do You Feel Weird?
Listen / Download here