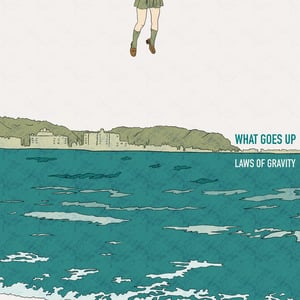 £

16.00
Label
Brassneck Records (neck078)
Rad Girlfriend Records
Waterslide Records
Detail
11 track LP available on either Aqua Blue, Black or Random Colour Vinyl. Each Limited to 100 copies.
What Goes Up are a new melodic punk band from Tokyo, Japan. Formed from the ashes of LEEWAY, they're already making waves in their homeland with their energetic live shows. Their debut album 'Laws of Gravity' brings this energy to the wider world and is available to pre-order now.
Taking influence from melodic, gruff and indie punk bands of the 90s and 00s (think DISCOUNT or LEMURIA), What Goes Up have managed to create something new and exciting, proving they're a band you'll want to keep your eyes and ears on.
Tracklisting
A1 Professional Forgetters
A2 Unfit
A3 Stages Of Regret
A4 Everything's Alright
A5 Kai
A6 Whimper
B1 High Bar
B2 Ba-Chan
B3 Stumble
B4 My Friend
B5 Brakes
Listen / Download here