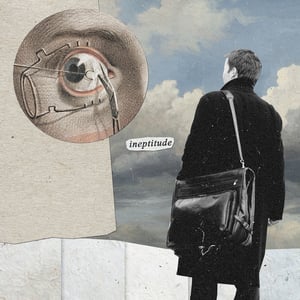 £

1.00
Labels
Brassneck Records (neck051)
Waterslide Records (WS198)
Detail
4 track Blue Vinyl 7" Limited to 330 copies
Honest Thieves are a new band from South Wales formed from the ashes of DIVIDERS & PIPEDREAM. They're long time friends of Brassneck so I'm going to pass description duties over to Will Fitzpatrick (Good Grief / Flamingo 50)...
"Sometimes all you wanna listen to is something with the subtlety of a giant boulder rolling from a great height, careering down your high street and smashing through your garage door. Ok, fine – power and volume are nice enough. But what about hooks? What about songwriting smarts? What about that rush that sends shivers down your spine when the chorus hits and fists go up in the air to hold beers aloft as a sweat-drenched crowd screams a chorus into the night sky? Well, looks like Honest Thieves might just have you covered.
Their debut EP pulls influence from the ragged throats of Hot Water Music, Leatherface and Iron Chic – worthy touchstones all – but there's also the concision and melodic knack of The Marked Men's Jeff Burke in there too, not to mention a fair few ideas that are comfortably their own. First track Open Letter kicks off proceedings magnificently in classic punk rock style, giving you yet another reason to declare your allegiance to its deafening, heart-swelling roar, before Start Again and Won't Be Long throw a few curveballs in amongst their adrenaline kicks.
Defeated might just be the pick of the bunch, however, adding a spacious jangle and crafty minimalism to its plaintive hook, before a rush of power chords finally kick in for a coda befitting the word 'anthemic'… and then suddenly the whole thing is over and you find yourself flipping back to Side A and returning the needle to the start, cramming the words into your brain as fast as you can so you can be part of the cult and give your life to 'em. Honest Thieves are onto a winner here – let's hope there's more to follow soon".
Tracklisting
A1 - Open Letter
A2 - Start Again
B1 - Won't Be Long
B2 - Defeated
Listen / Download here